Complete the Following Form to Request a Quote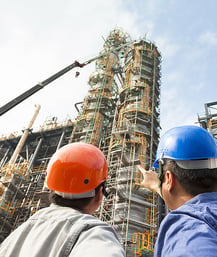 Calpacific Equipment Company is a manufacturer's representative and stocking distributor of hydronic, steam, air and process controls equipment.
Since it's founding in 1952, Calpacific has sought to provide its customers with the best products, services and solutions available. We appreciate you considering Calpacific Equipment Company for your hydronic, steam & air and process control equipment needs.
If we can help answer any questions you may have, please feel free to contact us direct at 510.215.8190.