Since 1927, Miura has been committed to developing, manufacturing and servicing the most efficient hot water, modular and
steam boiler
systems in the world. And that commitment extends to more than simply lower fuel consumption. Miura boilers meet lower NOx standards, reduce maintenance and monitoring needs, and reduce space requirements. Today, Miura boilers continue to push the boundaries of what efficiency really means and what value in your boiler room can mean to your bottom line.
It's easy to determine which Miura solution is right for you, from process steam or heat, to sterilization, cleaning, humidification, and a number of other applications. We've developed simple, modular solutions for different industries. Simply choose your industry, and explore what Miura can do for you.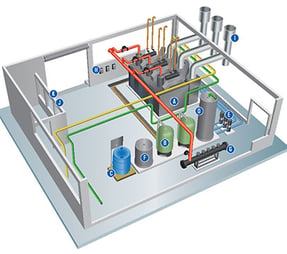 If you are ready to Request a Quote, Complete the form and you will be contacted by Calpacific Equipment Company.