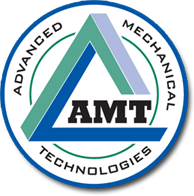 Advanced Mechanical Technologies is here to help. We're a "LEEDing" manufacturer of pre-engineered, green and environmentally sound Packaged Central Plants, HVAC and Plumbing Systems.
These systems include Booster Pumps and Lift Stations, Heat Transfer Packages, Reclaim Water Systems, Advanced Level Controls for Lift Stations and Combined Break Tank/Repressurization/Well pump control.
AMT proudly serves the Commercial (HVAC & plumbing), Industrial, Municipal, Aquatic (Water Features and Pools), and Irrigation markets.
If you are ready to Request a Quote, Complete the form and you will be contacted by Calpacific Equipment Company.